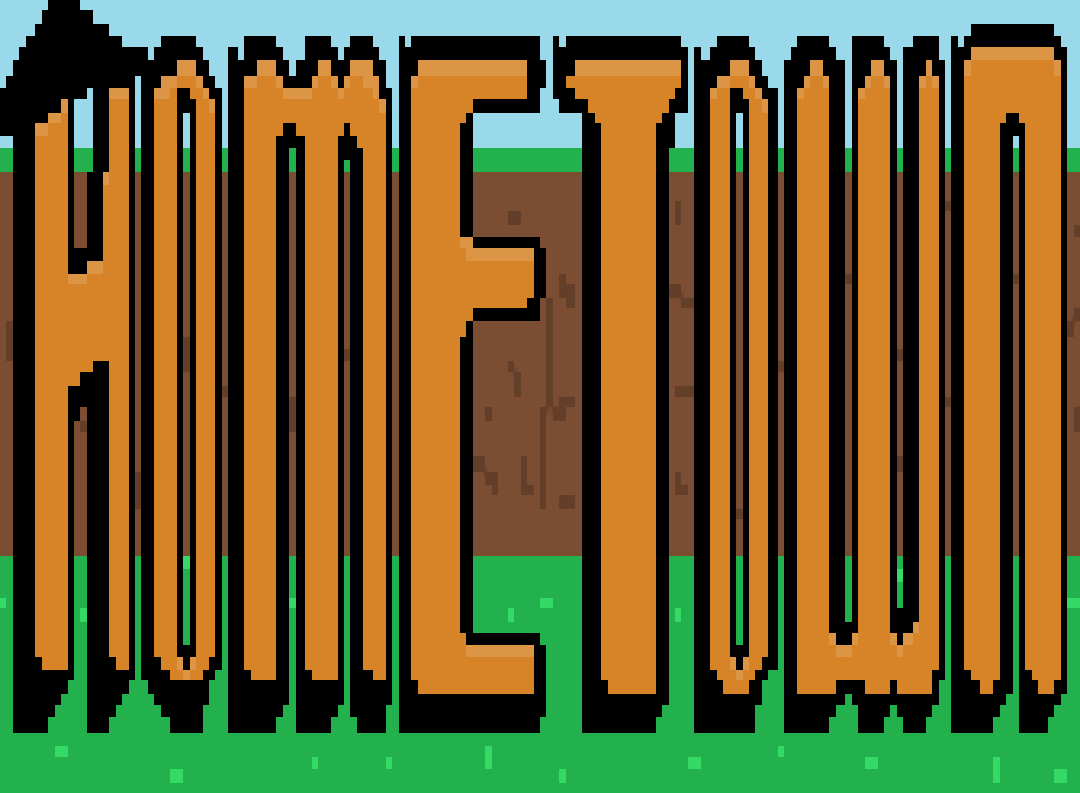 HomeTown
A downloadable game for Windows
7/30/2016 V1.0.0

8/1/2016 V1.0.1
---
We are Nostalgic Moon.
Our Information:
If you have any questions, shoot us an E-Mail!
NostMoon@hotmail.com
Follow us for updates on twitter:
@NostMoon
Facebook:
www.facebook.com/NostMoon
Also Check out our WordPress for game updates! nostmoon.WordPress.com
---

Press ESC to enter the house building mode. You'll have three options here, -Play -Buy -Build.
Pressing "`" (the button under the esc key) while in the menu will allow you to freely move objects or delete objects.
Doors and windows can only be placed on a wall.
Pressing the "F" key will allow you to interact with objects. (Pressing the F key on the fridge will fill your hunger and thirst meter. Pressing the F key on the bed will allow you to refill your energy. Pressing the F key on a door will open and close it.)

---
Enjoying the game? Subscribe to us on Patreon!
The pledge for $5 or more will grant you access to our "HomeTown: Extended Edition" and will receive builds earlier than the public Itch.Io edition. The extended edition has more items, furniture, skills, and hobbies. Check it out!
Install instructions
Open up the .rar file (with programs like WinRAR. If you don't have WinRAR you can download it for free!)
Extract the files.
Open the Unity file and play
Comments
Log in with itch.io to leave a comment.
Can you add a free moving camera in build mode?
can it be like with pepole?
We intend on implementing an AI system real soon! We're just making sure everything revolving around the main character has been finished up. After work on some of the development of the character creation, the town will be less barren and more lively!